Product Description
Activated Carbon Regeneration Furnace (external Heating):
Activated carbon regeneration method, activated carbon regeneration is the adsorption of full-fledged activated carbon through a certain condition after treatment of re-activation. Activated carbon has been widely used in environmental protection, industry and civil use, and has achieved considerable results. However, the use of activated carbon adsorption is a physical process after adsorption saturation has been replaced, so it can also be used to pyrolyze activated carbon adsorption material first and then use superheated steam to use used activated carbon pores. The internal impurities are desorbed and re-activated, and the original activity is restored to achieve the purpose of reuse, with obvious economic benefits. The activated carbon after regeneration can still be used repeatedly and regenerated for many times. Regeneration of activated carbon is activated by activated carbon adsorption and reactivation after certain conditions.
Activated Carbon Regeneration Furnace,Activated Carbon Furnace Activation Furnace
Activated carbon can not be effectively recycled and reused when it is used in a waste pyrolysis furnace. The cost of using activated carbon is increased. If saturated activated carbon is not treated properly, it will cause re-pollution. Others, such as oil sludge in petroleum industry and waste clay in edible oil industry, will be treated by physical pressing. Washing is not thorough and the cost is high. Detergents are dangerous. High temperature pyrolysis of sewage sludge is the best method. During pyrolysis, the oil sludge and waste clay are separated for recycling and utilization, the available oil raw materials are obtained by pyrolysis, and the solid waste such as pyrolysis sludge is heated by the furnace, and the rest can be used for power generation and other heating furnaces.
Activated carbon regeneration furnace is an external indirect heating mode, which is composed of roller, transmission and support mechanism, heating furnace and smoke exhaust device, measurement and control system, feeding mechanism and feeding device, discharging device and sealing device. The aim is to reactivate the used activated carbon for two times. This set of equipment is completely controlled by PLC control system, which has changed the old production methods.
Model:φ1m*8m
Appearance Size:18m*8m*4.5m
Weight:25t
Output:2-5t (/day)
Power:25KW
Activated Carbon Equipment Productio,Activated Carbon Furnace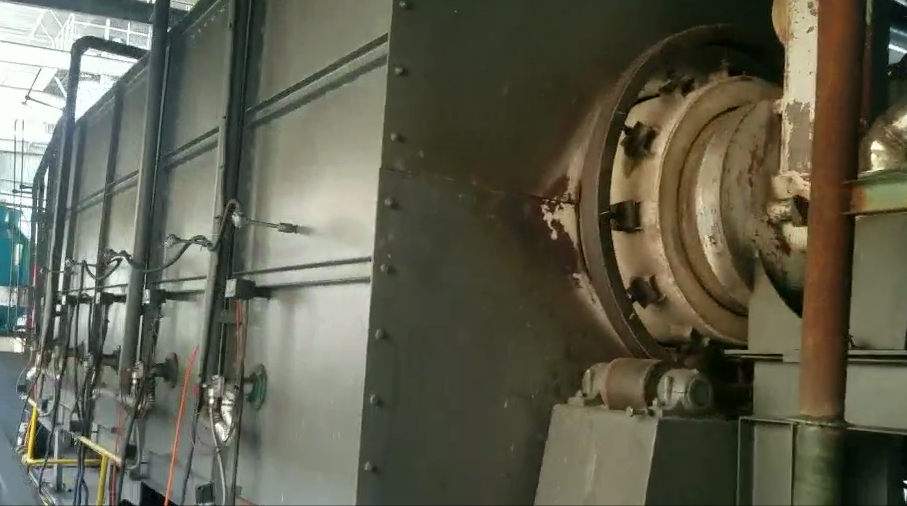 In addition, our company also sells Rotary Carbonization Furnace, SLEP Furnace , Activated Carbon Regeneration Furnace (external Heating) and matching flour mill grinding activated carbon production process, Activated carbon Dedusting Equipment, Activated carbon Crushing Equipment, Activated carbon Conveying Equipment, Activated carbon Drying Equipment.
Mobile Phone: +8613153736907 +8613153738637
Wechat:+8615864124409
Address: No. 024, Quan Fulu West, Surabaya County, Jining, Shandong
Country: China
If you have any questions, please contact with us directly. Welcome you can visit our Factory.For inquiry,Please send mail directly to us.