Product Description
Stone Mill Flour Machine
The characteristics of stone mill are:
(1) The stone mill flour machinery, the wheat flour mill equipment, uses the stone mill processing craft, carries on the wheat deep processing on the raw material, thus can not only retain the wheat activity, but also can make the flour quality promotion.
(2) Our stone mill is carefully designed, polished and processed by our company, so that when the customer uses the stone mill, the grinding force is uniform, the stone mill lasts for a long time, the grinding quality is greatly improved, and the service life of the feldspar mill is also increased.
(3) The flour machinery, using advanced grinding technology, broke the conventional grinding process, cut off some unnecessary equipment, so that equipment more perfect, small footprint, mature technology!

Stone Mill Flour Machine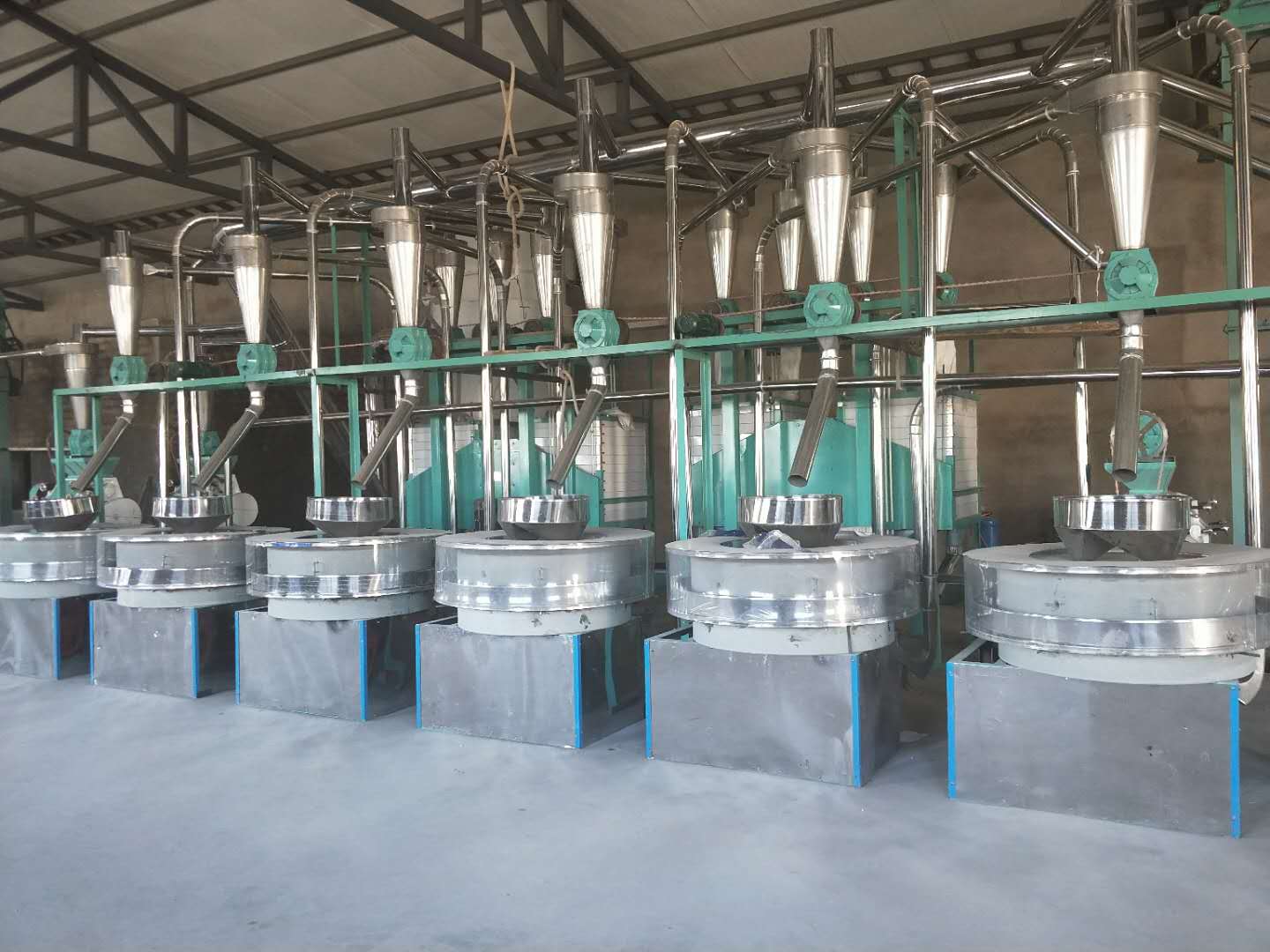 In addition, our company also sells Stone Mill Flour Machine, Large Flour Machine, as well as matching flour mill grinding process, Flour Machine Cleaning Equipment, Flour Machine Washing Equipment, Flour Machine Dedusting Equipment.
Mobile Phone: +8613153736907 +8613153738637
Wechat:+8615864124409
Address: No. 024, Quan Fulu West, Surabaya County, Jining, Shandong
Country: China
If you have any questions, please contact with us directly. Welcome you can visit our Factory.For inquiry,Please send mail directly to us.