Product Description
Stone Mill Flour Machine, space occupancy rate is high, flour quality is good, low-speed grinding, the purpose is to produce special flour, materials do the first screening after the stone mill, the subsequent production of flour by the material grading screen, single warehouse screen twice screening, so that the flour can be more delicate! The taste is better and the smell of wheat is more intense. The original ecological production is reduced by mechanical milling, and there is no damage to biological substances during wheat processing, and the substances beneficial to human body are retained to a great extent.
Stone Mill Flour Machine,Large Stone Mill Machine,Stone Milling Machine,Grind Flour Machine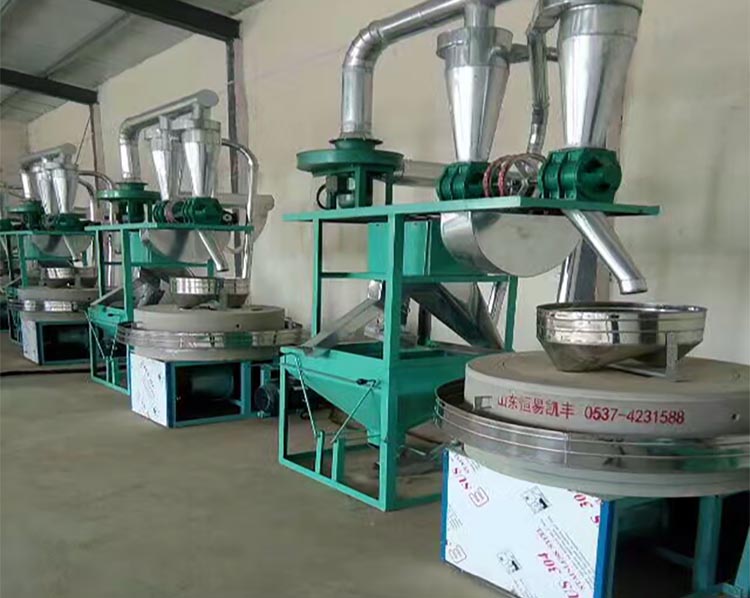 In addition, our company also sells Stone Mill Flour Machine, Large Flour Machine, as well as matching flour mill grinding process, Flour Machine Cleaning Equipment, Flour Machine Washing Equipment, Flour Machine Dedusting Equipment.
Mobile Phone: +8613153736907 +8613153738637
Wechat:+8615864124409
Address: No. 024, Quan Fulu West, Surabaya County, Jining, Shandong
Country: China
If you have any questions, please contact with us directly. Welcome you can visit our Factory.For inquiry,Please send mail directly to us.