Product Description
Activated Carbon is used in many industries as an absorber from waste water, to slurries and gases. The absorptive properties of activated carbon are due to the micro-porous structure of each grain resulting into large surface area per unit column of carbon.

In the gold industry, activated carbon is utilized in CIP/ CIL process to transfer dissolved gold from cyanide leached slurry to elution column where gold is desorbed from the carbon.

The stripped carbon will retrain significant quantity of organic and inorganic contaminants (foulants) present in the cyanide slurry. Prior to returning the barren carbon to the process, it is necessary to regenerate the carbon by removing these contaminants (foulants). This is essential in order to retain adsorptive properties of the carbon to be close as possible to that of new/ fresh carbon.
Activated Carbon Regeneration Furnace (external Heating)
The Metso Carbon Regeneration System sufficiently processes the carbon and reactivates the carbon to be used back in the original intended process. Each system is indirectly heated, and uses a rotary kiln to process and convey the material through each zone – drying, heating, regeneration, and cooling phases in one machine.
Activated carbon regeneration furnace is an external indirect heating mode, which is composed of roller, transmission and support mechanism, heating furnace and smoke exhaust device, measurement and control system, feeding mechanism and feeding device, discharging device and sealing device. The aim is to reactivate the used activated carbon for two times.
Model:φ1m*8m
Appearance Size:18m*8m*4.5m
Weight:25t
Output:2-5t (/day)
Power:25KW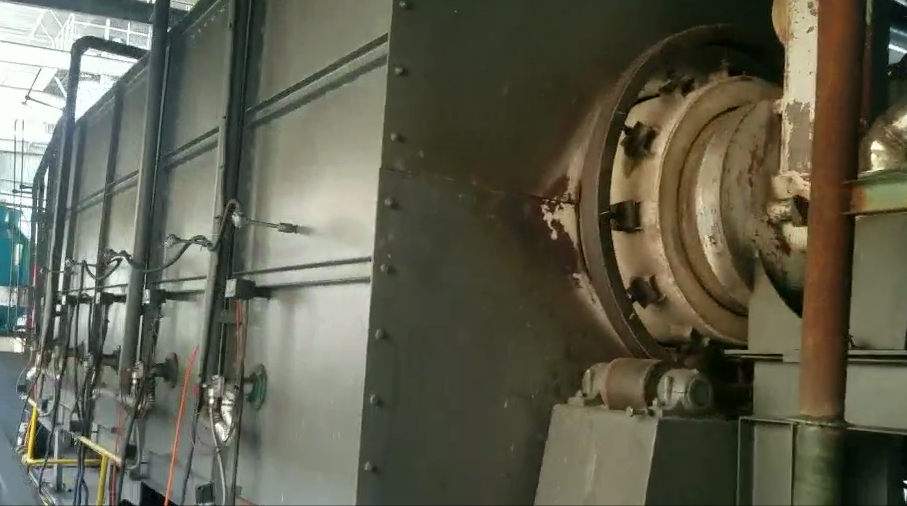 In addition, our company also sells Rotary Carbonization Furnace, SLEP Furnace , Activated Carbon Regeneration Furnace (external Heating) and matching flour mill grinding activated carbon production process, Activated carbon Dedusting Equipment, Activated carbon Crushing Equipment, Activated carbon Conveying Equipment, Activated carbon Drying Equipment.
Mobile Phone: +8613153736907 +8613153738637
Wechat:+8615864124409
Address: No. 024, Quan Fulu West, Surabaya County, Jining, Shandong
Country: China
If you have any questions, please contact with us directly. Welcome you can visit our Factory.For inquiry,Please send mail directly to us.