Product Description
To make full industrial and commercial uses of sawdust, Shandong Hengyi Kaifeng has developed the sawdust charcoal making machine for sale. Processed by the charcoal machine in China, the products made from sawdust mainly include sawdust charcoal, combustible gas, wood vinegar and tar, all of which are useful resources and can be widely used in many areas.

Nowadays, making charcoal from sawdust has become a popular tend. With the longer service life, excellent corrosion resistance, negligible maintenance, sturdy construction, their high flexibility, perfect service system, as well as the ideal economic benefits, S awdust charcoal machine has become the representative product in the whole industry.
Brief introduction about how to make charcoal from sawdust
The whole sawdust to charcoal process includes four major steps: high temperature pyrolysis, smoke discharge, sulphur emission and enrichment charcoal of sawdust disposal technology. At first, after 30 minutes` heating, the sawdust in the furnace will generate combustible gas and sawdust charcoal, both of which are important end products. After the purification of spay dedusting system, the combustible gas will be recycled to supply heating for the furnace and dryer instead of coal, which is contributed to reducing the consumption of energy and cost. So the investment of sawdust to charcoal carbonization machine is much lower than others.
Two remarkable system of Beston sawdust charcoal making machine
Sawdust charcoal production machine includes two major parts: the first is carbonization furnace, which has warming chamber and fuel gas recycling furnace, and can recycle CO to reduce the air pollution and meet the related emission standards. In addition, our company has adopted double layers design, which is helpful to increase the rate of heat utilization and increase the whole working efficiency; the second part is dedusting system which includes three filters to clean and purity the tail gas, so that the sawdust to charcoal project has fully responded to the international policies of green production and environmental protection. The sawdust charcoal making plant designed by Shandong Hengyi Kaifeng has constantly got support from the government in many countries.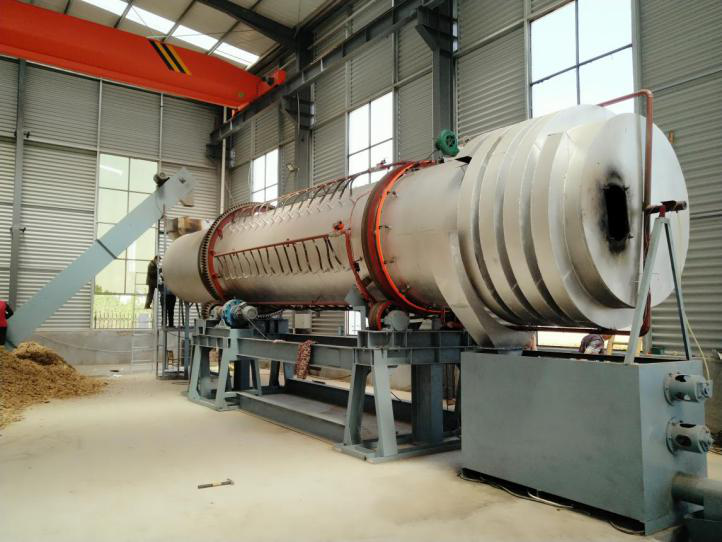 In addition, our company also sells Rotary Carbonization Furnace, SLEP Furnace , Activated Carbon Regeneration Furnace (external Heating) and matching flour mill grinding activated carbon production process, Activated carbon Dedusting Equipment, Activated carbon Crushing Equipment, Activated carbon Conveying Equipment, Activated carbon Drying Equipment.
Mobile Phone: +8613153736907 +8613153738637
Wechat:+8615864124409
Address: No. 024, Quan Fulu West, Surabaya County, Jining, Shandong
Country: China
If you have any questions, please contact with us directly. Welcome you can visit our Factory.For inquiry,Please send mail directly to us.