Product Description
rotary continuous sawdust/rice husk carbonization furnace is used to carbonize sawdust, rice husk, coconut shell, pulm shell and other similar raw material, and main machine include input screw, output screw, cooling conveyor, coal gas or natural gas generater, rotary drum, smoke removal device, control cabinet, gas cleaning and recycling system.
Rotary Carbonization Furnace Main Features
* Save time and have large capacity.
* The waste gas can recycling, no too much waste gas.
* And the rotary drum speed can be adjusted.
* Easy to operate and use control cabinet to working.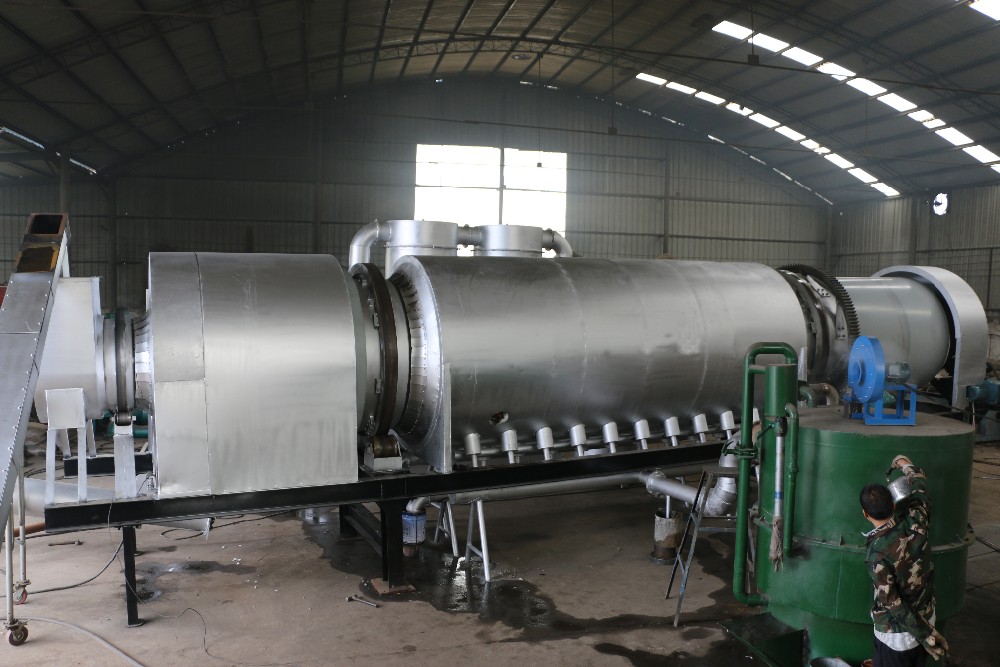 In addition, our company also sells Rotary Carbonization Furnace, SLEP Furnace , Activated Carbon Regeneration Furnace (external Heating) and matching flour mill grinding activated carbon production process, Activated carbon Dedusting Equipment, Activated carbon Crushing Equipment, Activated carbon Conveying Equipment, Activated carbon Drying Equipment.
Mobile Phone: +8613153736907 +8613153738637
Wechat:+8615864124409
Address: No. 024, Quan Fulu West, Surabaya County, Jining, Shandong
Country: China
If you have any questions, please contact with us directly. Welcome you can visit our Factory.For inquiry,Please send mail directly to us.