Product Description
6fsz-50 minitype flour mill, Shandong Hengyi Kaifeng Machinery Co., Ltd. produces 50 type lifting core single machine equipment manufacturer. This series of flour mills is a new type of flour mill with lifting core structure added on the basis of automatic feeding mill. Advanced skin-core separation and grinding technology are adopted to improve flour quality and yield.


Our company Hengyi Kaifeng brand flour machine has been exported to foreign countries, the best price of flour machine to provide you with 6FSZ-50 flour machine, our company with sincere service, high quality equipment quality look forward to your purchase!
Small Flour Machine
Wheat yield: 300-400 kg / h
Matching power: 17Kw
Outline size: 2.65*1.8*3.15
Weight: 1360 kg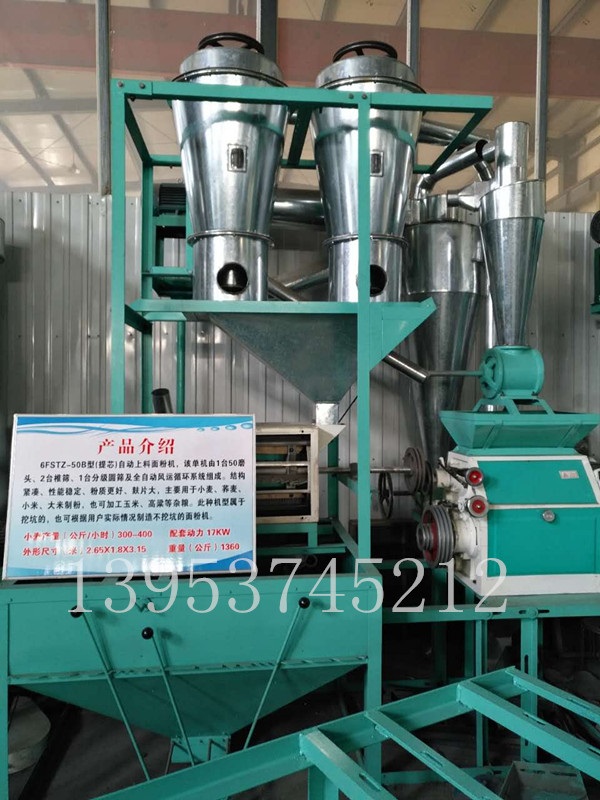 6 FSZ-10 Small Flour Machine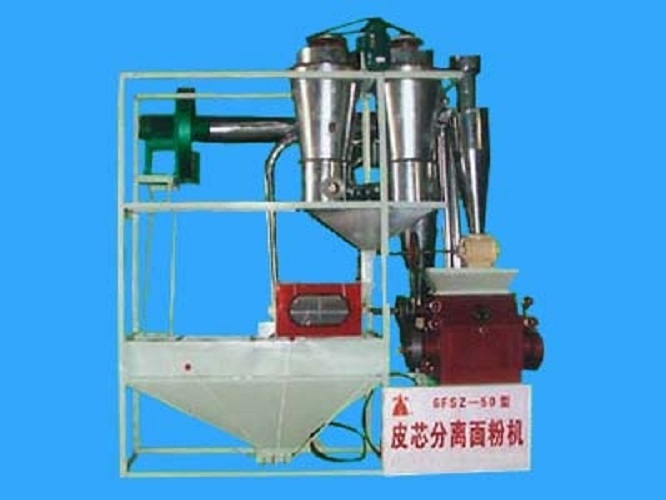 In addition, our company also sells Stone Mill Flour Machine, Large Flour Machine, as well as matching flour mill grinding process, Flour Machine Cleaning Equipment, Flour Machine Washing Equipment, Flour Machine Dedusting Equipment.
Mobile Phone: +8613153736907 +8613153738637
Wechat:+8615864124409
Address: No. 024, Quan Fulu West, Surabaya County, Jining, Shandong
Country: China
If you have any questions, please contact with us directly. Welcome you can visit our Factory.For inquiry,Please send mail directly to us.