Product Description
Large Flour Machine
6FTF series medium-sized flour processing machinery, product models have 100, 120, 150 and 200 tons of equipment, the use of building-type structure layout (3-6 floors), advanced and perfect wheat cleaning technology, either dry cleaning can also be used water washing process, pulverizing using automatic pneumatic mill grinding, high square screen powder, powder cleaning and impact loose powder Combination, skin, core, slag separation, homogeneous merger, light grinding and fine grinding, can produce grade flour, but also special flour, flour machine complete set of equipment automation, stable and reliable performance, the factory provides one-stop service, the implementation of the key project, so that users have no worries.
Large Flour Mill Equipment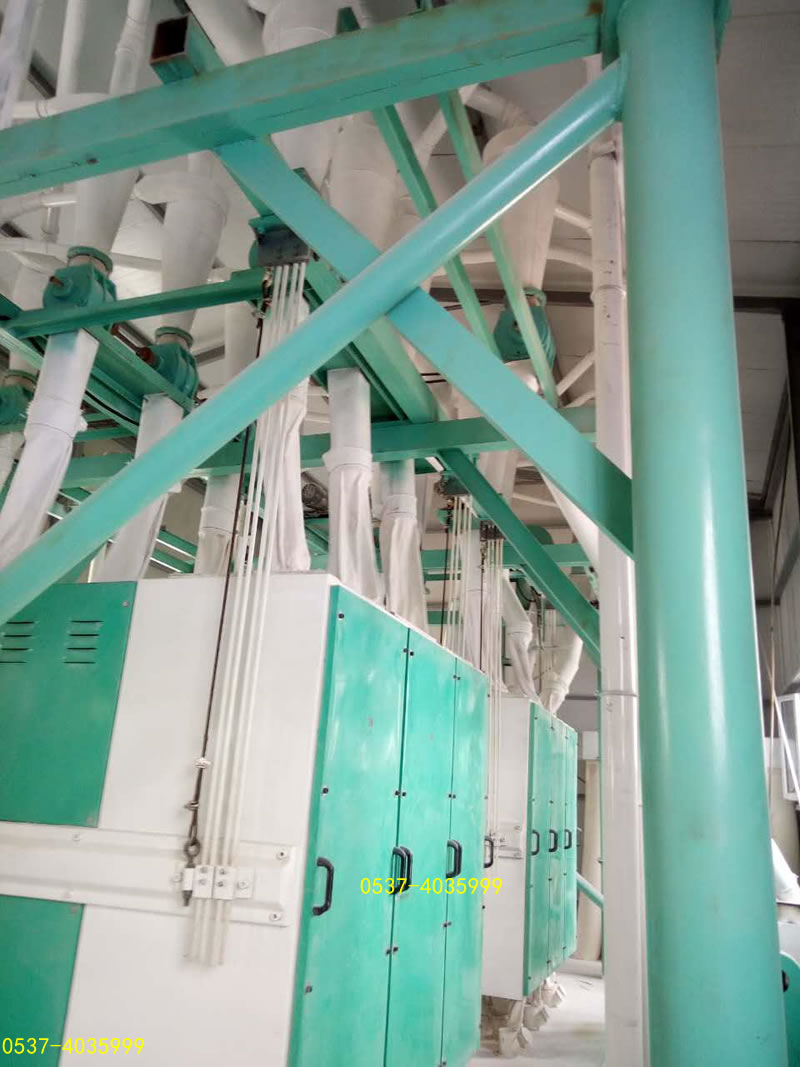 In addition, our company also sells Stone Mill Flour Machine, Large Flour Machine, as well as matching flour mill grinding process, Flour Machine Cleaning Equipment, Flour Machine Washing Equipment, Flour Machine Dedusting Equipment.
Mobile Phone: +8613153736907 +8613153738637
Wechat:+8615864124409
Address: No. 024, Quan Fulu West, Surabaya County, Jining, Shandong
Country: China
If you have any questions, please contact with us directly. Welcome you can visit our Factory.For inquiry,Please send mail directly to us.