Product Description
Activated carbon Drying Equipment
Adapt to material
Chemical, mining, metallurgical and other industries large particles, the proportion of heavy materials drying, such as: mining, blast furnace slag, coal, metal powder, phosphate fertilizer, ammonium sulfate.
Drying powder and granular materials with special requirements, such as HP foaming agent, distiller's grains residue, light calcium carbonate, activated clay, magnetic powder, graphite, drug residue.
Materials that require low temperature drying and require large quantities of continuous drying.
Heat source of drying: This machine uses wood, coal or gas as the heat source, automatic feeding, automatic discharging, with high automation of cooling system and stable water control.
1, the outlet temperature is low, and the dust removal equipment is used for a long time.

2. Adopt the new combined lifting device, which can easily control the final water requirement according to the users' requirements.

3, high degree of automation, easy operation, smooth operation.

4, the investment required for equipment is 1/6 for foreign imports, with small investment and quick returns.

5, use the supporting wheel to rotate, and the transmission power is small.

6, the use of mobile and sealed drying process, to reduce the two pollution of the environment, while reducing energy consumption.

7, compared with the single cylinder dryer, it has reduced the area occupied by 50%, the civil construction investment has decreased by about 50%, and the electricity consumption is less than 60%.

8. Low failure, low maintenance cost, low power consumption and high output.
Activated Carbon Drying Furnace
Drying Furnace
Model:φ1m*12 m
Size:20m*8m*5m
Weight:20t
Power:22KW
Output:30t(/day)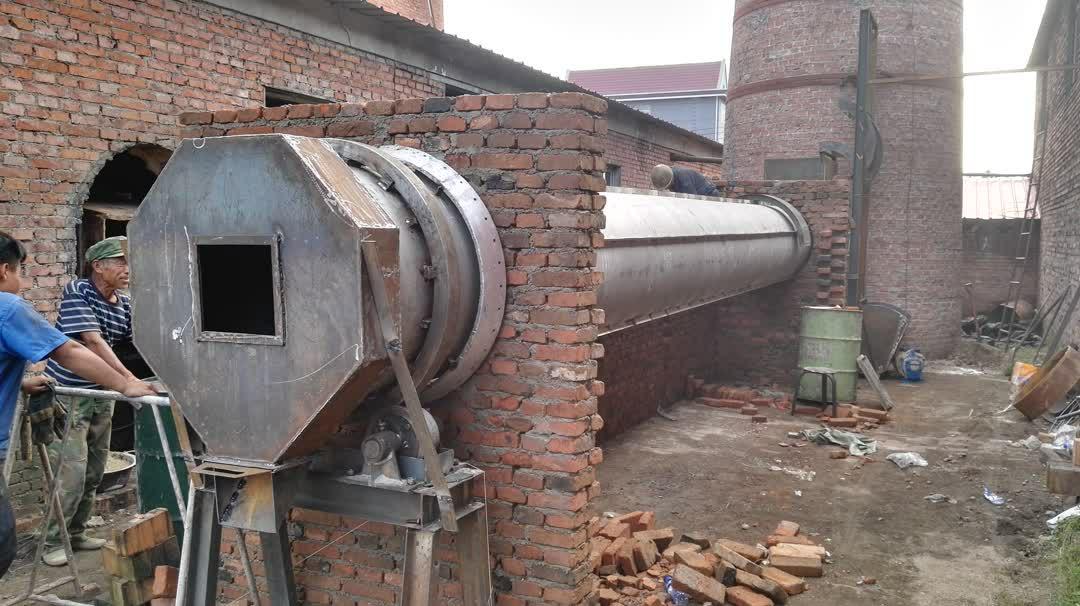 In addition, our company also sells Rotary Carbonization Furnace, SLEP Furnace , Activated Carbon Regeneration Furnace (external Heating) and matching flour mill grinding activated carbon production process, Activated carbon Dedusting Equipment, Activated carbon Crushing Equipment, Activated carbon Conveying Equipment, Activated carbon Drying Equipment.
Mobile Phone: +8613153736907 +8613153738637
Wechat:+8615864124409
Address: No. 024, Quan Fulu West, Surabaya County, Jining, Shandong
Country: China
If you have any questions, please contact with us directly. Welcome you can visit our Factory.For inquiry,Please send mail directly to us.