Product Description
Activated carbon bucket elevator Characteristics:
TD bucket elevator refers to the advanced technology of Corning Company of America, which is a new product of D bucket elevator. Its main technical performance parameters are equivalent or refer to international standards and advanced foreign standards.
LSS Spiral Conveyormain features are: increasing specifications and hopper type, increasing hopper speed and conveying capacity, increasing the height of lifting, thus expanding the scope of use, can meet the requirements of building materials, machinery, chemical industry, electricity, grain, light industry and other departments for the transportation of a variety of materials.
Activated carbon Conveying Equipment The series bucket elevator adopts centrifugal and mixed unloading methods, suitable for conveying powdered, granular and small pieces of non-polished, flat-polished materials with accumulation less than 1.5t/cubic. Such as grain, coal, sand, cement, fertilizer and so on, the material temperature generally does not exceed 60 degrees C.
TD series bucket elevator is suitable for vertical transportation of powdered, granular, and small pieces of grinding and suction of small bulk materials, such as grain, coal, cement, crushed ore, etc., the highest lifting height of 40m. TD series bucket elevator is designed and manufactured strictly according to JB3926-85 "Vertical bucket elevator". At present, bucket elevator is commonly used in China. TD series bucket elevator is characterized by simple structure, smooth operation, digging charging, centrifugal gravity unloading, material temperature is not more than 60 C; TD type bucket elevator is equipped with four hoppers, namely: Q type (shallow bucket), H type (arc bottom bucket), ZD type (medium deep bucket), SD type (deep bucket). Compared with the traditional D-type bucket elevator, the TD series bucket elevator has the advantages of high conveying efficiency and many hopper forms. Now it has already been applied to the conveying work of all trades and has been praised and recommended for purchase.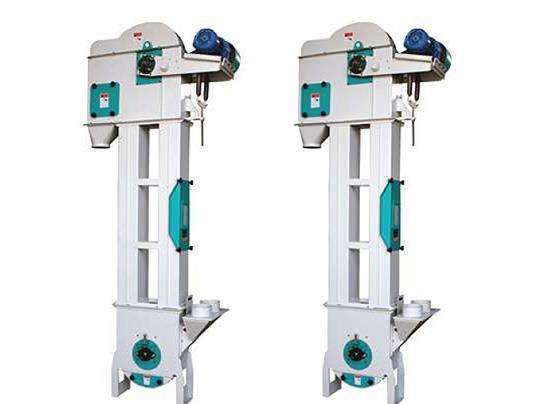 In addition, our company also sells Rotary Carbonization Furnace, SLEP Furnace , Activated Carbon Regeneration Furnace (external Heating) and matching flour mill grinding activated carbon production process, Activated carbon Dedusting Equipment, Activated carbon Crushing Equipment, Activated carbon Conveying Equipment, Activated carbon Drying Equipment.
Mobile Phone: +8613153736907 +8613153738637
Wechat:+8615864124409
Address: No. 024, Quan Fulu West, Surabaya County, Jining, Shandong
Country: China
If you have any questions, please contact with us directly. Welcome you can visit our Factory.For inquiry,Please send mail directly to us.