Product Description
150t flour milling machine Specifications:
Large Flour Machine

1 complete flour production line
2 high automatic and efficiency
3 plansifter of top quality
150t flour milling machine
1 It is easy to install and operate because of efficient automation.
2 Wheat cleaning has adopted dry processing technology of 3 screening, 2 threshing, 1 brushing, 2 de-stoning, 2 dampening, 2 magnetic separating and 1 wind separating. Wet processing technology will do, either.
3 It takes advanced flour milling technology to grind well and is refined by purifier. That makes wheat bran, corn and residue separated thoroughly. It can be used for the flour co-production of same grade or tailored flour production.
4 For the complete set of equipment, we provide a service of coordinated process of designing, installing and technology training. In a word, we provide a turn-key project for you.
Large Flour Machine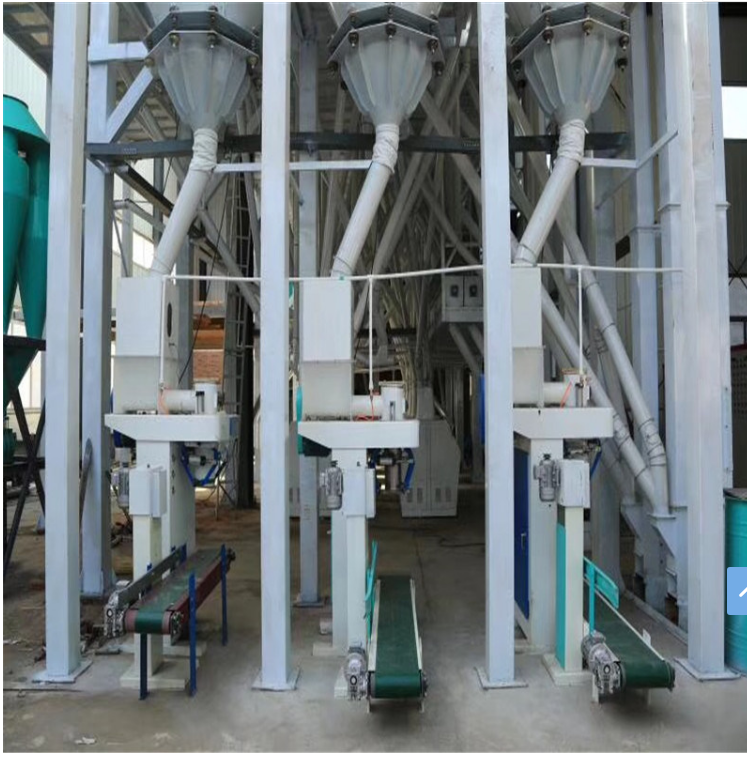 In addition, our company also sells Stone Mill Flour Machine, Large Flour Machine, as well as matching flour mill grinding process, Flour Machine Cleaning Equipment, Flour Machine Washing Equipment, Flour Machine Dedusting Equipment.
Mobile Phone: +8613153736907 +8613153738637
Wechat:+8615864124409
Address: No. 024, Quan Fulu West, Surabaya County, Jining, Shandong
Country: China
If you have any questions, please contact with us directly. Welcome you can visit our Factory.For inquiry,Please send mail directly to us.