Product Description
Automatic Flour Machine
First: Wheat Flour Grinding Machine technology overview:
The finished products produced by oat rice and Automatic Grinding Machine technology include raw oat rice, cooked oat rice, raw oat flour and cooked oat flour. This process includes cleaning, peeling, baking, milling, mixing and packaging.
Two: Process flow:Cleaning, desquamation, baking, milling, flour blending and packaging.
Three, process details:Before grinding and processing, the equipment screens and cleans up the grain, two cleaning, a dozen wheat, two stone removal, two magnetic separation and other intermediate auxiliary to wind impurity removal, the establishment of raw grain treatment, wind impurity removal, while reducing energy consumption.
Four, product packaging The processing of oat flour for automatic packaging, LSS computer packaging said that can achieve automatic weighing automatic packaging, saving a lot of time and manpower.
Wheat Flour Grinding Machine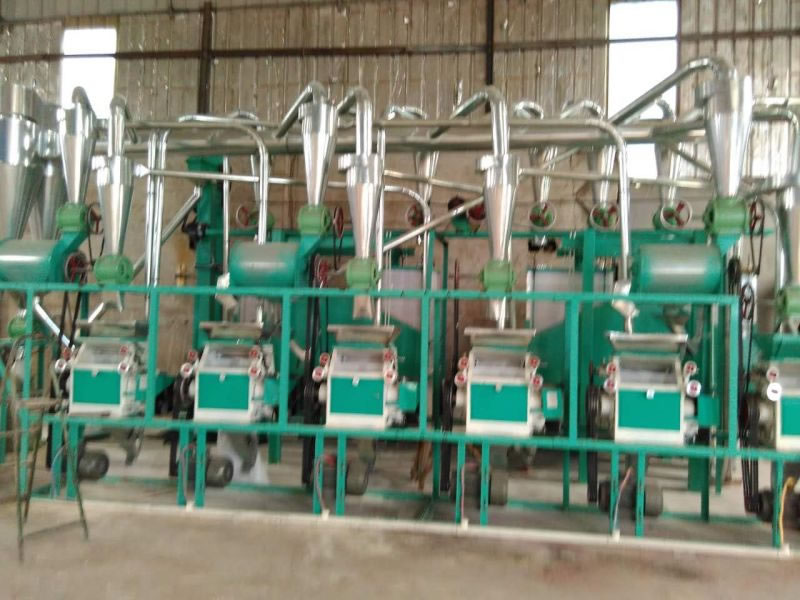 In addition, our company also sellsStone Mill Flour Machine, Large Flour Machine.
Mobile Phone: +8613153736907 +8613153738637
Wechat:+8615864124409
Address: No. 024, Quan Fulu West, Surabaya County, Jining, Shandong
Country: China
If you have any questions, please contact with us directly. Welcome you can visit our Factory.For inquiry,Please send mail directly to us.