Product Description
Draw-type gravity destoner
Product Introduction
Model TQSX draw-type gravity de-stoner makes use of screen frame reciprocating in order to separate kernels and stones.It has many advantages such as working smoothly,low power consumption,high-efficiency and no dust seen in workshop.It is used widely for getting rid of stones from wheat,corns,peanuts and paddies.
Detail features
Flour Machine Cleaning Equipment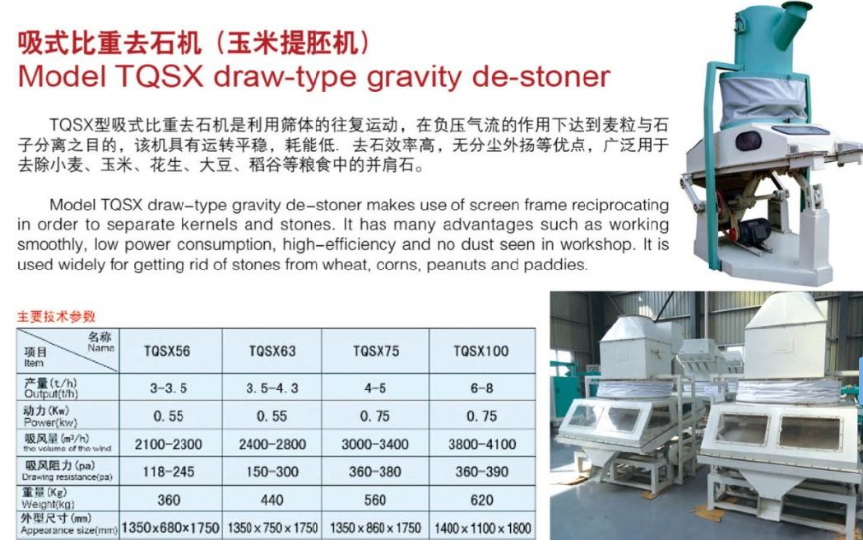 In addition, our company also sells Stone Mill Flour Machine, Large Flour Machine, as well as matching flour mill grinding process, Flour Machine Cleaning Equipment, Flour Machine Washing Equipment, Flour Machine Dedusting Equipment.
Mobile Phone: +8613153736907 +8613153738637
Wechat:+8615864124409
Address: No. 024, Quan Fulu West, Surabaya County, Jining, Shandong
Country: China
If you have any questions, please contact with us directly. Welcome you can visit our Factory.For inquiry,Please send mail directly to us.