Product Description
Introduction

By adopting today's popular production processing methods such as phosphoric acid, zinc chloride, wood activated carbon is made from quality raw materials: fuel wood, wood chips, peach, coconut shell, in accordance with the national standard. Because of these types of advanced technology, wooden activated carbon is more developed in the pore structure and specific surface area, which makes it bigger adsorption capacity, faster filtration speed, higher strength, lower ash, more effective pore size distribution and higher ignition point.

Types and uses of wood activated carbon

Because of these characteristics mentioned above, wood activated carbon is widely used in the following areas:

Gas adsorption (air purification, motorcycle carbon cans, automotive carbon cans, oily gas recycle in gas stations and storage depots, organic waste gas treatment)

The recycle of organic solvents (benzene series gaseous toluene, xylene; acetone recycle in cellulose acetate industry, and the recycle of CS2 (carbon disulfide) in the production of viscose staple fiber, etc.)

Removal of impurities

Decolourization (glutamic acid and salt, lactic acid and salt, citric acid and salt, wine, spices, animal and plant protein, biochemical products, pharmaceutical intermediates, vitamins, antibiotics and other products of discoloration).
Working Principle of Rotary Continuous Carbonization stove:
This machine is equipped with: Auto-feeding Conveyor,Biomass Gasifier equipment, Dust-Removal Device,Gas cleaner system, PLC touchscreen manual automatic dual-use electric control cabinet, Cooling and Discharging Conveyor,Carbonization furnace and other equipments.
Burning the raw material inside of the gasification furnace (as sawdust, shell, Palm shell, husk, straw, wood scrap etc.), the produced flue gas in pipeline within after spray pour, cooling purification, became combustible gas (carbon monoxide, methane, ethane,), as early carbonization of heat, heating and carbonizing the raw material inside of the carbonization furnace(as mechanism core rod, abandoned logs, bark, coconut shell, life garbage,etc.)
When the temperature reached to 300 degrees Celsius, carbonization furnace starting carbonizing of raw materials, producing smoke; flue gas become into a combustible gas after spray pour, cooling purification by the cooling purification system, continue carbonizing, then gasifier stop working.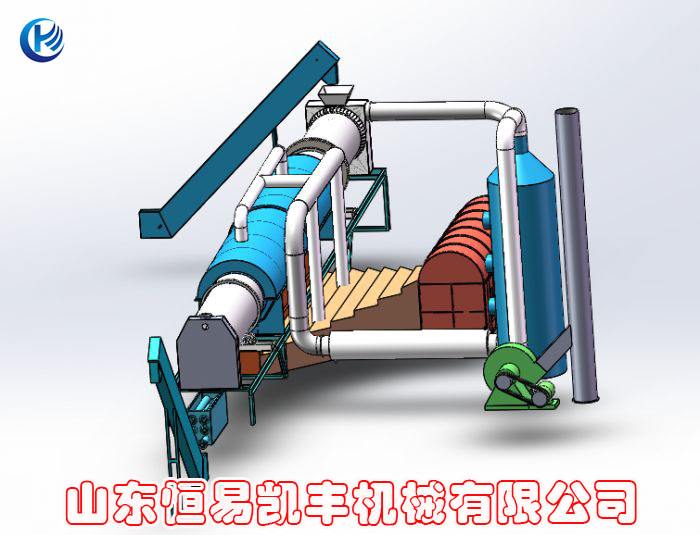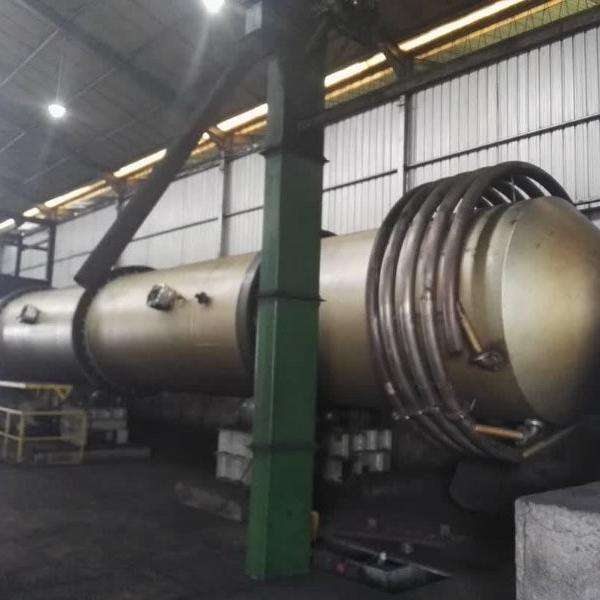 In addition, our company also sells Rotary Carbonization Furnace, SLEP Furnace , Activated Carbon Regeneration Furnace (external Heating) and matching flour mill grinding activated carbon production process, Activated carbon Dedusting Equipment, Activated carbon Crushing Equipment, Activated carbon Conveying Equipment, Activated carbon Drying Equipment.
Mobile Phone: +8613153736907 +8613153738637
Wechat:+8615864124409
Address: No. 024, Quan Fulu West, Surabaya County, Jining, Shandong
Country: China
If you have any questions, please contact with us directly. Welcome you can visit our Factory.For inquiry,Please send mail directly to us.