Product Description
The furnace takes full advantages of CO, methane, hydrogen and other flammable gas produced during the carbonization process and adopts the high technique of gas recovery, purification and recirculating combustion. It not only solves the air pollution caused by th heavy smoke during carbonization, but also supplies the heat energy needed by the production. Such design makes the self-sufficiency real, meanwhile, improves the continuity and economical efficienry to make full use of agroforestry waste ad change them to valuable. It is the perfect choice to supply the short of traditinal energy, also it the good raw materials for activated carbon.

continuous rice husk activated carbon furnaces

Introduction of rice husk activated carbon furnaces

1.This carbonization furnace is an ideal equipment for biomass to process into charcoal.

2. Raw material: wood chips, sawdust, wood logs, bamboo, coconut shell, etc.

3.Due to its rational structure, the furnace only needs small quality of heat consumption.

Features of rice husk activated carbon furnaces :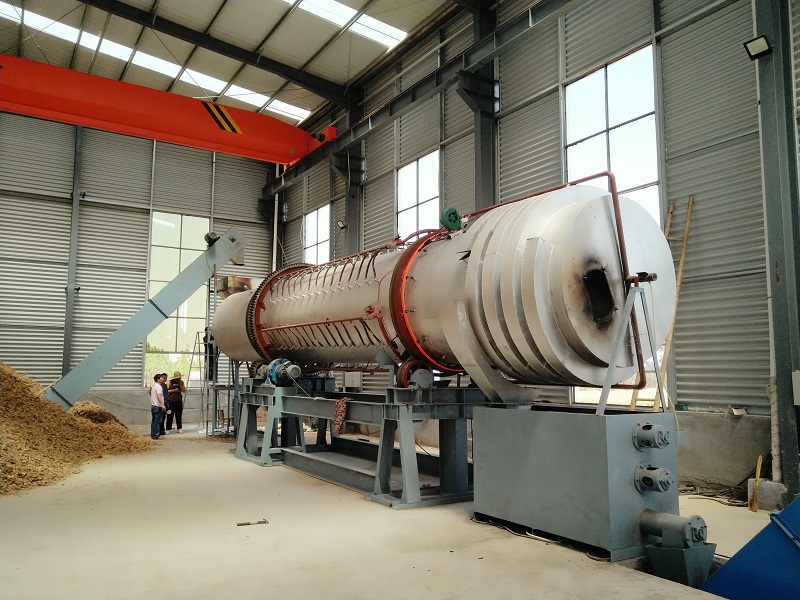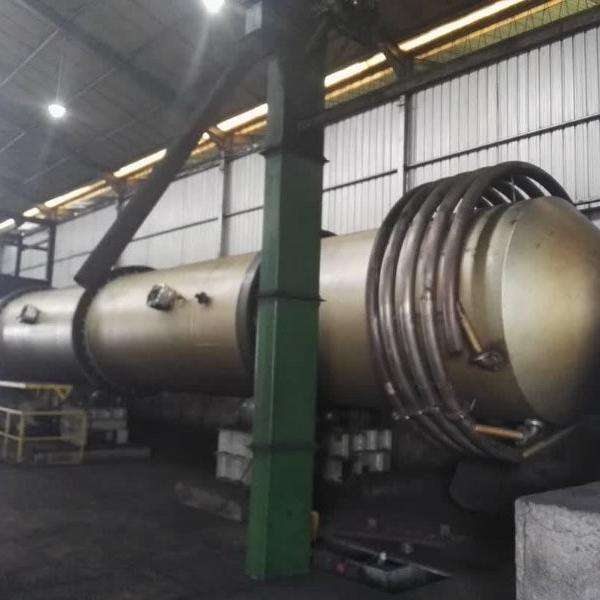 Activated carbon making machines
main features:
1.The combustible gas made by self generated flue gas can be used recycling, gasifier slag can be used as charcoal powder, direct sales, to achieve the effect of energy saving;
2.The whole process without flue gas emissions, meet the national environmental protection requirements;
3.Carbonizing out the maximum yield of charcoal in the shortest time, each furnace carbonization time only need 4-6 hours;
4.1-2 people can operate the whole carbon activation furnace production line, each furnace volume 13 cubic meters, high production and efficiency;
5.By-products:wood tar refining diesel oil, wood vinegar liquid can be used as pesticide, will waste to exploit to the greatest extent, no waste.
6. The finished charcoal powder can reach 600Kg/h.
7. None stoping,working for 24 hours
8.Environmental protection,burn the furnace smoke itself,so no smoke go out.
In addition, our company also sells Rotary Carbonization Furnace, SLEP Furnace , Activated Carbon Regeneration Furnace (external Heating) and matching flour mill grinding activated carbon production process, Activated carbon Dedusting Equipment, Activated carbon Crushing Equipment, Activated carbon Conveying Equipment, Activated carbon Drying Equipment.
Mobile Phone: +8613153736907 +8613153738637
Wechat:+8615864124409
Address: No. 024, Quan Fulu West, Surabaya County, Jining, Shandong
Country: China
If you have any questions, please contact with us directly. Welcome you can visit our Factory.For inquiry,Please send mail directly to us.