Product Description
Activated carbon Screening Equipment:
Linear vibrating screen is very useful in chemical industry, food industry, medicine industry and so on, and has certain corrosion resistance. High screening accuracy, large processing capacity, simple structure, less energy consumption, low noise, long screen life, good sealing, very little dust spill, easy maintenance. Often cooperate with other mechanical equipment, such as conveyor, hoist, crusher, etc., to complete the entire assembly line automation. The stainless steel linear vibrating screen uses a vibrating motor as the vibrating source, so that the material is thrown up on the screen and moves forward in a straight line. The material evenly enters the inlet of the screening machine from the feeder. Several specifications of the screen top, screen bottom and discharge from their respective outlets are produced through the multi-layer screen.
Coconut shell charcoal sieving equipment :Vibrating Screen are mainly used for screening and grading of granular material. They are widely used in plastics,chemical industry,medicine,building materials,food,carbon,fertilizer and other industries.The advantages of the screen are structure simple,smooth operation,low noise,low energy consumption,good clearing effect etc.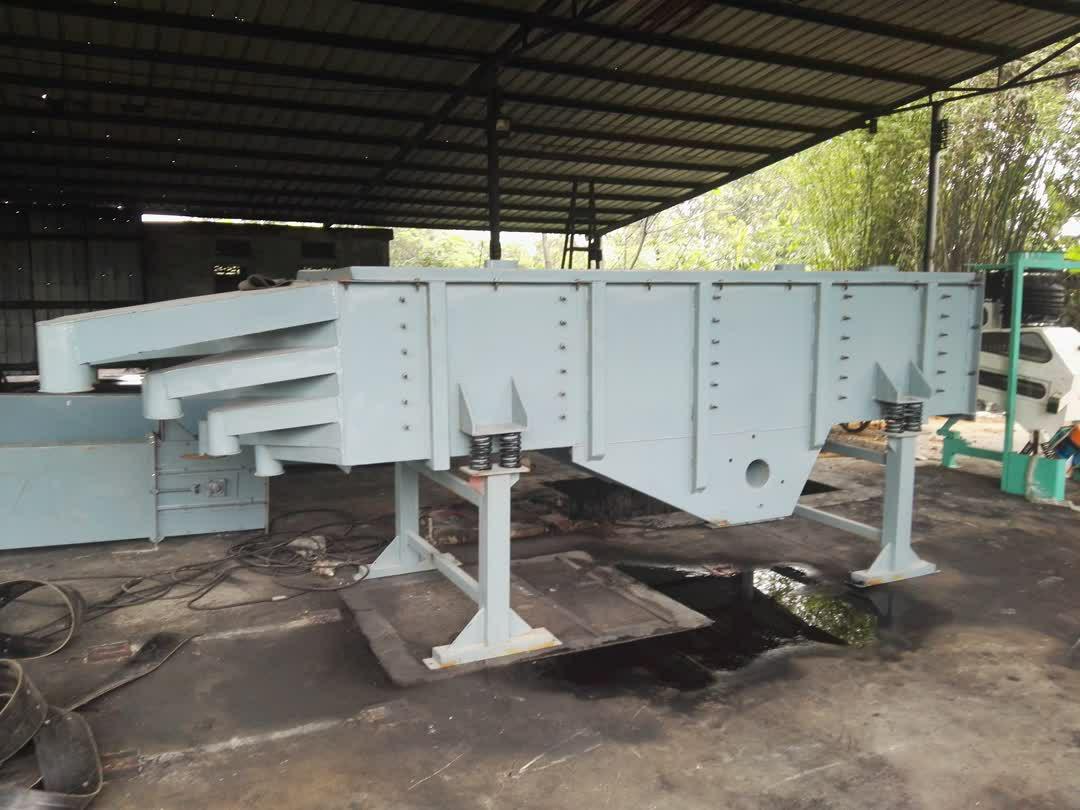 Coconut Shell Sieving Machine
In addition, our company also sells Rotary Carbonization Furnace, SLEP Furnace , Activated Carbon Regeneration Furnace (external Heating) and matching flour mill grinding activated carbon production process, Activated carbon Dedusting Equipment, Activated carbon Crushing Equipment, Activated carbon Conveying Equipment, Activated carbon Drying Equipment.
Mobile Phone: +8613153736907 +8613153738637
Wechat:+8615864124409
Address: No. 024, Quan Fulu West, Surabaya County, Jining, Shandong
Country: China
If you have any questions, please contact with us directly. Welcome you can visit our Factory.For inquiry,Please send mail directly to us.