Product Description
Rotary Activated Furnace, continuous feeding, continuous discharging, superheated steam evenly distributed to the furnace, reacting with carbon particles, generating water gas, burning atmosphere up to 800-900, through interval ablation of carbon holes and tar combustion removal, to achieve the purpose of hole-making and opening. Surplus gas from by-products is sent to steam boiler as fuel, and steam is supplied to activate the furnace to form a cycle. This kind of activation furnace has the advantages of large capacity, low energy consumption, high yield, easy regulation and control, uniform activation degree of products, methylene blue and iodine adsorption value higher than 20% of the standard index, and stable production of high-quality products. The capacity of a single activation furnace ranges from 500 t/a to 5000 t/a. There are many types of rotary activated carbon steam activation furnace with different capacity.
Rotary activation furnace is an internally heated fluidized bed continuous production activation furnace. The activator is water vapor and flue gas. This method is also used in the production of wood charcoal.
Activation equipment for the production of activated carbon rotary activation furnace: rotary furnace is a cylindrical industrial furnace, the outer wall of steel structure, the inner wall of refractory masonry. The furnace body is equipped with two rotating rails and a giant high-strength gear ring. The whole furnace body is supported by two sets of high-strength steel wheels and driven by a motor reducer. The smooth and uniform rotation of the whole furnace body is driven by the meshing of the gears. The contact surface between the charging layer and the activated gas in the furnace is constantly updated to ensure uniform activation. In order to prevent the gear from damaging the hearth, there is a l~1.5mm gap between them. Activated steam pipes with air inlet, steam inlet, observation hole and inlet hole are installed according to the need for easy operation and maintenance. The top of the furnace is equipped with automatic feeding device and flue gas outlet, and the tail of the furnace is equipped with activated carbon product outlet and cooling device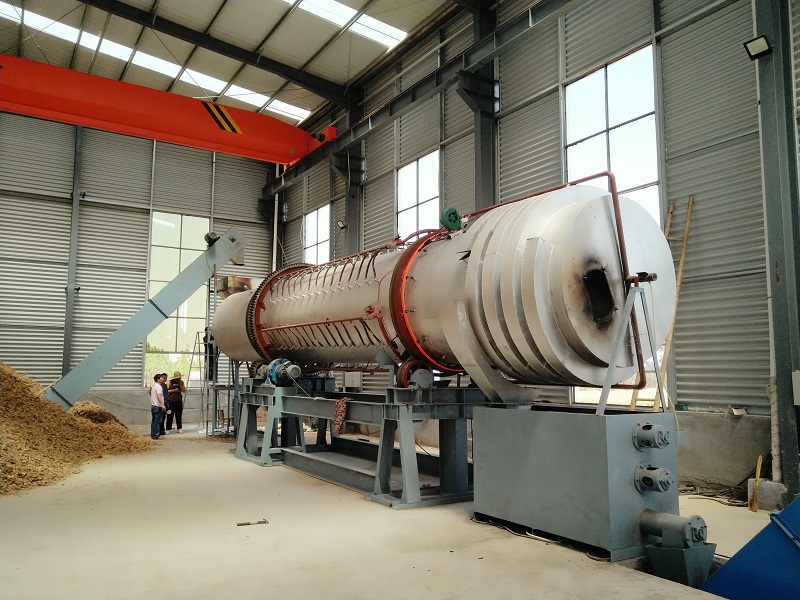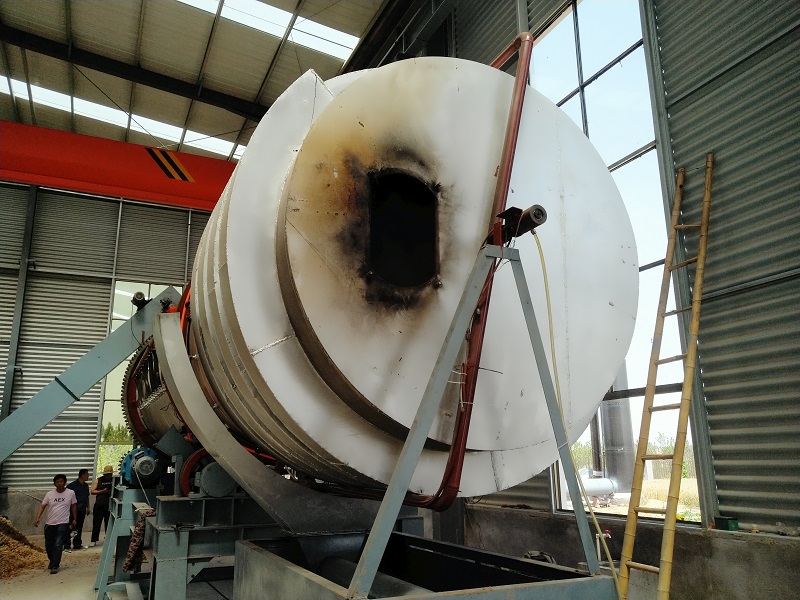 In addition, our company also sells Rotary Carbonization Furnace, SLEP Furnace , Activated Carbon Regeneration Furnace (external Heating) and matching flour mill grinding activated carbon production process, Activated carbon Dedusting Equipment, Activated carbon Crushing Equipment, Activated carbon Conveying Equipment, Activated carbon Drying Equipment.
Mobile Phone: +8613153736907 +8613153738637
Wechat:+8615864124409
Address: No. 024, Quan Fulu West, Surabaya County, Jining, Shandong
Country: China
If you have any questions, please contact with us directly. Welcome you can visit our Factory.For inquiry,Please send mail directly to us.