Product Description
6 sets of conical sieve grinding equipment,Its daily output is 15-30 tons, consisting of wheat cleaning equipment, flour milling equipment and electrical control equipment. The cleaning equipment adopts threshing, screening, stone removal, wheat washing and drying, and the whole air transportation process. The milling equipment adopts roller grinding, air transportation and brake dragon powder extraction, sieve classification, skin and core separation. This series of flour machine can produce two kinds of flour at the same time. The flour produced is of good quality, original flavor and delicious. Stone Mill Flour Machine has the characteristics of compact structure, simple operation and stable performance. It is suitable for individual processing households in urban and rural areas, hotels, factories, schools, canteens and other units.
Large Stone Mill Machine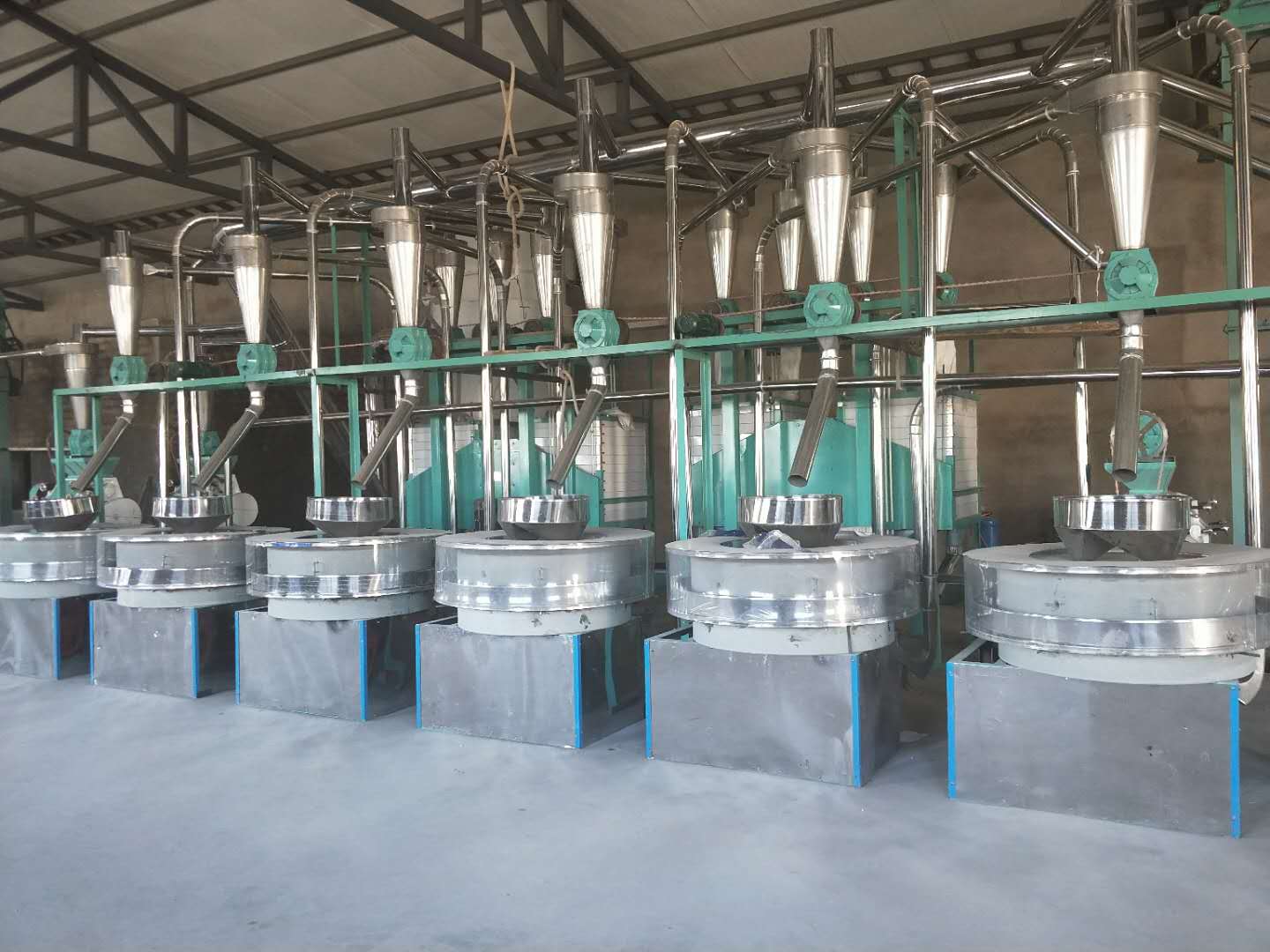 Stone Milling Machine
In addition, our company also sells Stone Mill Flour Machine, Large Flour Machine, as well as matching flour mill grinding process, Flour Machine Cleaning Equipment, Flour Machine Washing Equipment, Flour Machine Dedusting Equipment.
Mobile Phone: +8613153736907 +8613153738637
Wechat:+8615864124409
Address: No. 024, Quan Fulu West, Surabaya County, Jining, Shandong
Country: China
If you have any questions, please contact with us directly. Welcome you can visit our Factory.For inquiry,Please send mail directly to us.